Sapphire took care of the appropriate design your card, which fits in a fairly conservative style cards Sapphire Nitro. I really like it, although this is subjective. The card has an interesting backplate, which deserves a plus, especially in this price range. In addition, the side placed illuminated sign Sapphire, which you can control using Trixx 3 (it is not yet available) or by pressing a button on the top of the card.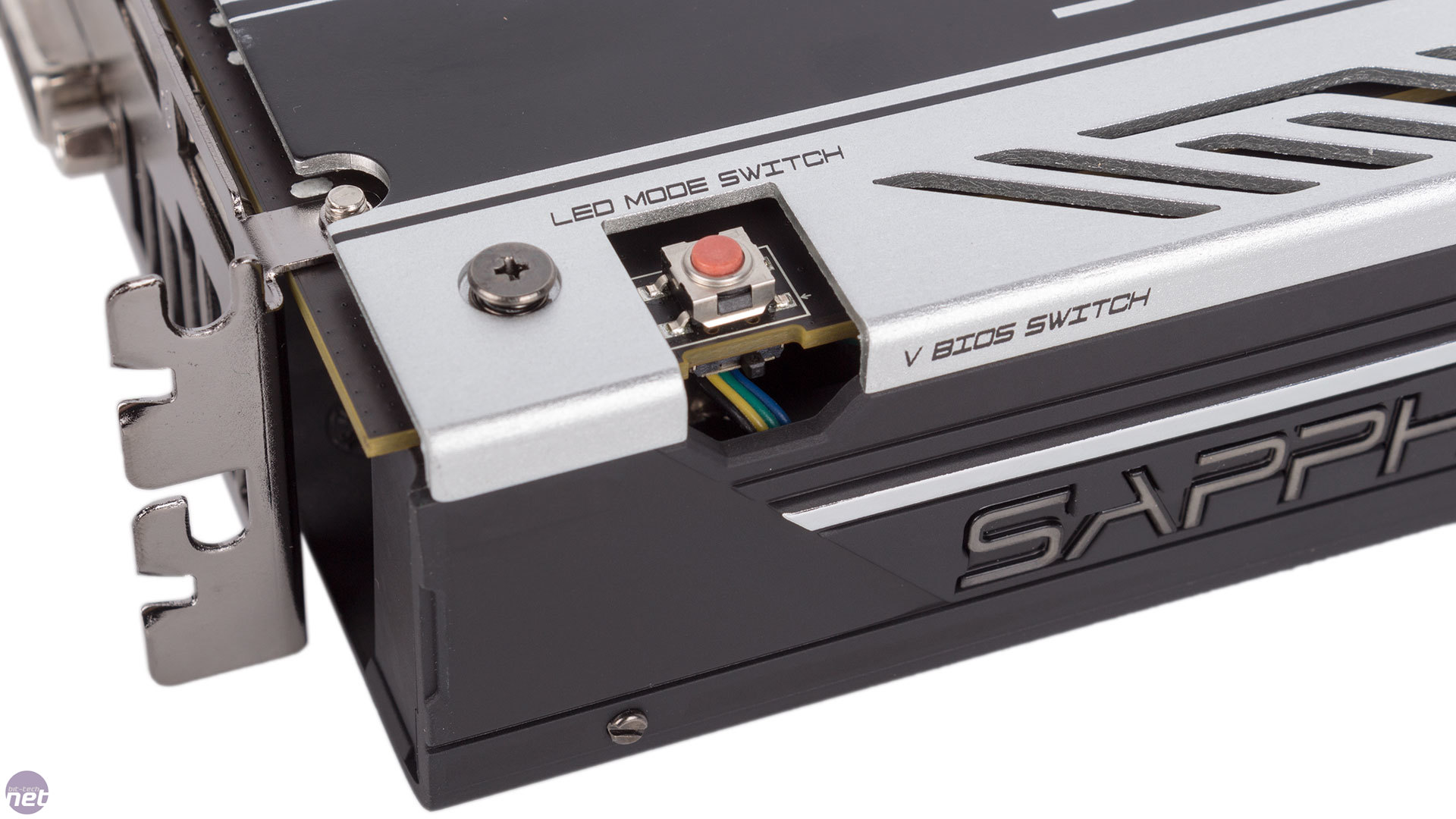 The cooling system consists of an extended heat sink and two 95mm fan.
Card also has a backplate which can be considered as an aid to cooling the card because of its construction. It is worth noting that the Nitro Sapphire is one of the few
cards of the type where the air flow is controlled by means of the housing.
While on this item you need to mention the strange behavior of the cooling system, which at high loads sets a very high speed fans, there would be no wonder if not the fact that this state continues later to restart your computer. Regardless of whether the card is loaded or not.
This is most likely driver error, and sooner or later it should be improved. Apart from this error, the card does not generate much noise and able to maintain it at an acceptable level. An interesting fact is rebuilding housing and backplate-in so that the air flows through the card in a certain direction.
A summary
This is one of the most interesting cards in our market, presents a really good value for performance, if we can find the product at the price suggested. Card outclasses R9-380 or GTX960 approaching sometimes results GTX970, and games based on DX12 is her equal.
Unfortunately, the RX-470 suffers from several problems of childhood that I mentioned earlier. So wariujące fan speed or lack of published applications Trixx 3.0 adapted to the new cards. On the plus side they are for additional features such as easily removable fans or vbios.
Using this card left me also in one rather strange belief. Is the monitor 1080P 60HZ need a better card? Currently, most of the games presented on this card a sufficient level of liquidity, despite the settings of all production to the maximum possible profiles. In addition, games based on DX12 or Vulcan get an extra kick.
If this situation continues for a long period? It's hard to predict what steps will make game developers. However, with the current thrust higher and higher resolution, 1080p may end as known to all of 1280 × 1024, where to support this resolution does not need any top graphics cards. I just wonder whether the time has come, or is it just a moment on the gaming market and for half a year, the situation will return to normal.